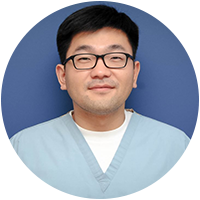 Dong-Soo Hong, DMD, FACP
Prosthodontist
Dr. Dong-Soo Hong has been with our practice since 2016. He received his Bachelor of Science in biology from Virginia Commonwealth University. He then moved to Boston to receive his Doctor of Dental Medicine degree from Tufts University School of Dental Medicine.
Dr. Hong moved to Long Island, New York, to attend a one-year general practice residency program at Stony Brook University School of Dental Medicine. He then moved back to Boston, where he completed a three-year specialty residency in prosthodontics at Tufts University School of Dental Medicine in 2013. During the residency, he appeared as a lecturer in the Minuteman Lecture at the Yankee Dental Congress. After finishing the postgraduate prosthodontics program, he obtained diplomate status with the American Board of Prosthodontics.
Dr. Hong has been on several mission trips to Haiti and South Africa to provide dental care and assist missionaries with vocational Bible study and evangelism. He is a fluent Korean speaker.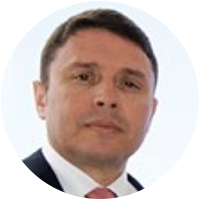 Jeffrey Henry Brain, DDS
Periodontist
Dr. Jeffrey Brain has been with our practice since 2007. He was born in Quantico, Virginia, and raised in Lima, Peru. Dr. Brain graduated from the University of Maryland Dental school in 1991 with a Doctor of Dental Surgery degree and received the Quintessence Award for Clinical Achievement in Periodontics.
After receiving an officer commission in the U.S. Navy Dental Corps, he attended a one-year General Practice Residency and worked as a general dentist for four years. He graduated from a three-year residency in periodontics at Bethesda Naval Postgraduate School in 1999 and obtained diplomate status with the American Board of Periodontology in 2000. Dr. Brain voluntarily separated from the Navy in 2002 and currently lives in Bethesda, Maryland. He speaks fluent Spanish.
Hee-Chul Chung, DDS
General Dentist
Dr. Hee-Chul Chung is a dedicated dental care professional with over 10 years of experience in general dentistry. Dr. Chung exhibited special talent in his handwork from early childhood, assembling plastic airplanes because he enjoyed working with his hands. Dr. Chung is passionate for his dental work, combining his hand skills with art to create beautiful smiles. Dr. Chung obtained his Doctor of Dental Surgery degree in 2011 at the University of Iowa College of Dentistry and worked in Iowa for two years before relocating to Virginia after falling in love with this community.
In Virginia, he is committed to keeping the patients' best interest in his heart and staying in touch with the latest technology. He has attended numerous continuing education courses, including from the renowned Dawson Academy and Phelan Dental Seminars.
When Dr. Chung is not working, he enjoys hiking, working out, reading books and watching Netflix.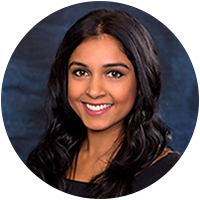 Arpi Patel Khare, DDS, MSD
Pediatric Dentist Owner
Dr. Arpi Khare is the proud owner of Arlington Pediatric Dentistry and Arlington Dental Studio and a Board Certified pediatric dentist. She was raised in Virginia and attended the University of Virginia for her undergraduate degree. She then went on to the University of Maryland for her dental degree, where she graduated magna cum laude at the top of her class. Following dental school, she completed an additional two years of pediatric dental training at Virginia Commonwealth University. She has been practicing in the DMV area for more than five years and was voted a top dentist by her peers in "Washingtonian" magazine in 2019, 2020 and 2021. Dr. Arpi has always loved being around kids and takes great pride in being able to care for your children in her practice. Having two young sons herself, she will always treat your children with the experience of a pediatric dentist but the heart of a mom. She is excited to meet all of the families at APD!
Dr. Arpi is a member of the American Academy of Pediatric Dentistry, the Virginia Dental Association and the Northern Virginia Dental Society.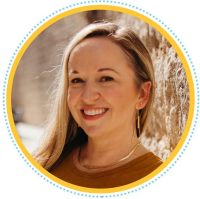 Erin Mahoney, DDS
Orthodontist
Dr. Erin Mahoney is a board-certified orthodontist at Arlington Dental Studio. She realized the impact orthodontics can have on someone's life through her own experience with braces; her new smile boosted her self-confidence and allowed her to be more outgoing. It was from this young age of 10 that she was inspired to become an orthodontist so she could have that same effect on others.
Dr. Mahoney was raised in Maryland and started her dental experience as an orthodontic assistant at the age of 17. She attended the University of Maryland, College Park for her undergraduate degree. She then went to the University of Maryland School of Dentistry for dental school, graduating magna cum laude. Dental school is also where she met her classmate, roommate and dear friend, Dr. Arpi Khare. Dr. Mahoney completed a three-year orthodontic residency at Einstein Medical Center in Philadelphia and has been practicing in the Baltimore area since 2016. She is skilled in early intervention (Phase I) orthodontic treatment, functional growth appliances, traditional braces, Invisalign® and orthognathic jaw surgery.
Dr. Mahoney is a board-certified orthodontist — a voluntary credential that represents an orthodontist's personal and public commitment to the standards of specialty practice and lifelong learning. In addition to her formal education, Dr. Mahoney attends many continuing education seminars year-round. She focuses her attention on courses that offer training in the latest orthodontic technology to decrease treatment time and increase esthetics.
Dr. Mahoney is eager to bring out the beauty in her patients' smiles while providing personalized care and individually tailored treatment plans. In her spare time, she loves to travel to new cities, both near and far, to absorb their culture and, of course, cuisine. She also enjoys interior decoration, yoga and walks with her rescue puppy, Otto.
Dr. Mahoney is an active member of the American Association of Orthodontists®, the Middle Atlantic Society of Orthodontists and the American Dental Association®.